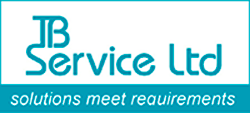 TB Service is a limited liability company established in Tbilisi, Georgia in 1999. At the beginning, the Company mainly focused on providing local pharmaceutical manufacturers with packaging materials for pharmaceutical production. Since 2002, TB Service has expanded into the rest of the South Caucasus: Armenia and Azerbaijan and currently has an extensive customer base in the entire region.


From 2006 the Company has greatly increased its products and started offering full packaging lines for liquid dosage forms. In 2007 TB Service became the licensed representative of German ROTA Verpackungstechnik GmbH in the South Caucasus. Striving to meet ever increasing demands of its customers, the Company has started a program of after sales services. Since 2009, the Company has developed a program for Cleanrooms and became the licensed representative of Clestra Cleanrooms from Grupe Clestra Hauserman.


From 2010 to 2012, TB Service expanded the list of the products and services offered even more by adding solid dose processing and packing equipment. The Company is licensed representative of IMA Pharma, Script innovations inc and Kirby Lester LLC - which makes machines for pharmacies, as well as Companies for furniture, Laboratory & Analytical Devices for pharmaceutical, clinical, biological, chemical, food, petroleum and etc products research laboratory - WALDNER Laboreinrichtungen GmbH & Co, IKA-Werke GmbH & Co, MOTIC GROUP CO., LTD and Lenz Laborglas GmbH & Co.


From its inception, the Company has expanded in line with the pharmaceutical sector growth in the South Caucasus and at the moment all big regional pharmaceutical enterprises are TB Service customers. Industry knowledge, long term relationships, efficiency and trust has been key factors to the Company success.